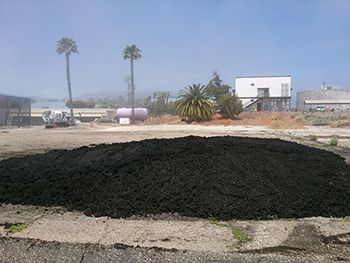 Biosolids
Note: Out of an abundance of caution we are limiting public access to the Water Resource Recovery facility. As a result we are discontinuing the availability of biosolids to the public. We appreciate your patience in this matter.
Biosolids are nutrient-rich organic materials reclaimed in the wastewater treatment process and are treated so they can be applied as fertilizer or soil amendment. The District is exploring ways to use this beneficial bi-product to generate energy, while reducing the costs of transporting non-Class A solids out of the area for livestock feed crops. To learn more about our plans for cost saving and energy sustainability, check out the summary document below from our Biosolids and Energy Strategic Plan (BESP).

Our District makes biosolids available free of charge to the public. The availability of free Class A biosolids is subject to various environmental factors. Please call us in advance to confirm if and when biosolids are available.
*Note you will need to bring your own container to transport our biosolids.
For more information on biosolids uses and safety, please visit the EPA's website at: https://www.epa.gov/biosolids/basic-information-about-biosolids
Limited quantities of Class A biosolids are available on a first-come-first-served basis. For more information please call 805-967-4519

This material is not to be used as a topsoil, it must be turned into your soil.

It is not recommended for use with root vegetables, such as carrots and potatoes.

Please bring your own bags or containers for transport, there is a shovel available for your convenience; we do not have any prepackaged biosolids at this time.

Pick up days/hours are M-TH 8-4, Friday 8-3 when available.

Please make sure to check in at the administrative office during each of your visits - Thank you