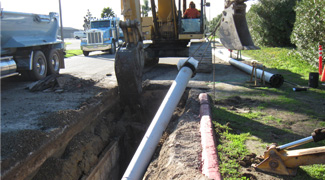 Long-Range Capital Planning-CIP Masterplan
Program Purpose-Ten Year Capital Improvement Plan
The District's Capital Improvement Plan (CIP or the Plan) has been designed to correct structural and hydraulic deficiencies in the collection system. The sewer system was evaluated using criteria based on operation costs, frequency of maintenance, structural conditions, risk of failure and hydraulic adequacy. Pipelines within the system are compared and those exhibiting a higher risk of failure based on the evaluation criteria are given a higher priority for repair.
The District's Plan is also used to determine which pipelines in the system may be approaching the end of their useful lives. Pipelines with a higher priority rating are placed on an increased maintenance schedule and are monitored more closely by the District. The Plan is being used to identify life cycle expectancies for equipment and structures at the Treatment Plant as well.
The maps in this link provide a visual summary of the District's proposed Capital Improvement Projects (CIPs) for the next 10 years for both the Collection System and the Treatment Plant. These improvements reflect the District's mission and vision statements, and ensure a safe, healthy environment for all in the Goleta Valley.
Click on individual fiscal years for a list of projects and their locations. This map is current as of February 2023 and will be updated as new information becomes available.
10 Year Capital Improvement Program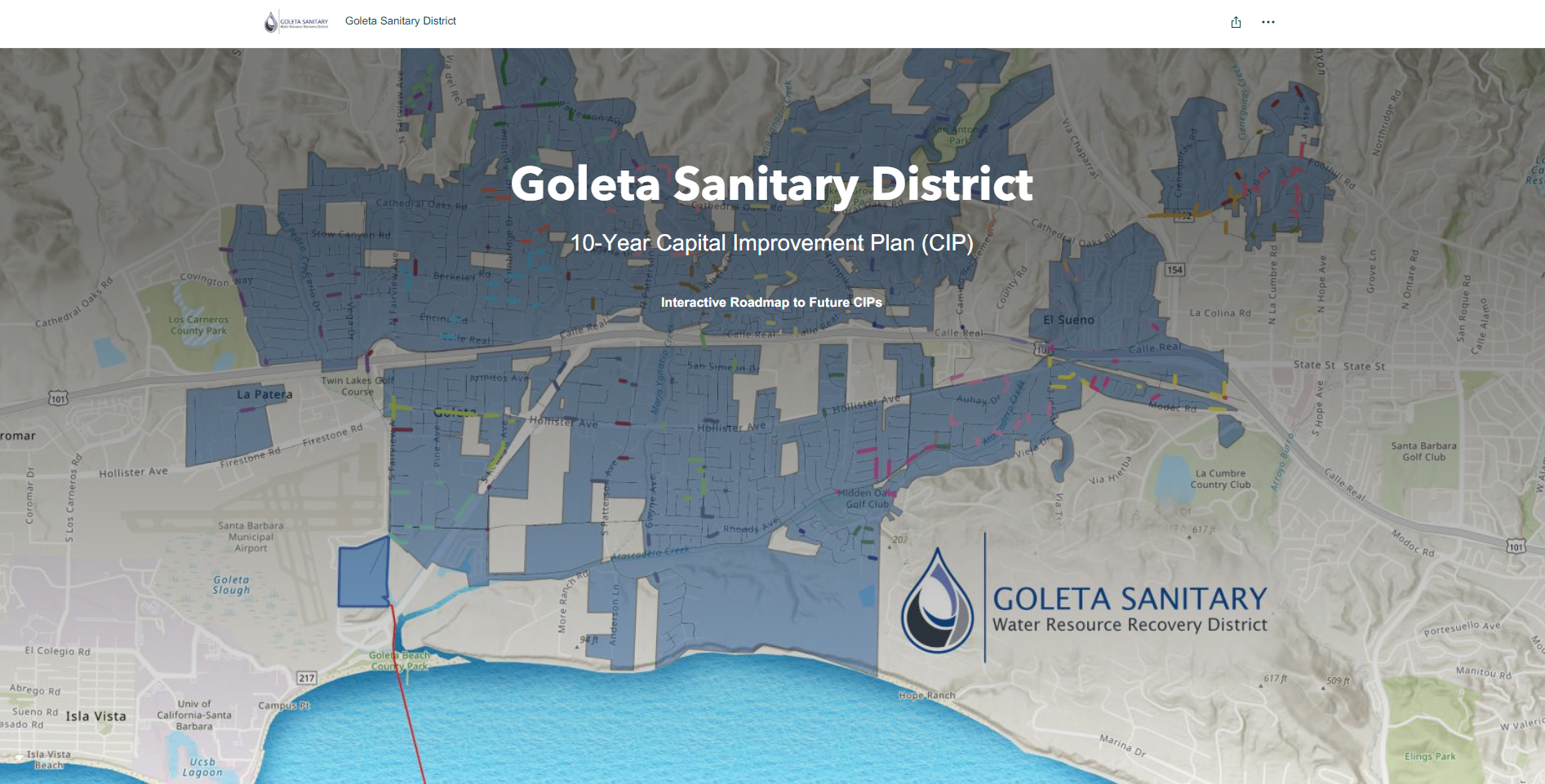 Project Development
The CIP condition assessment program identified 35 projects throughout the system. Most of the identified projects are required to correct structural problems and a few deal with hydraulic deficiencies.
Infrastructure Masterplan
The District owns and maintains equipment valued over $425 million dollars. Given the magnitude of this investment the District uses a comprehensive asset management program to ensure the equipment is maintained in a way to minimize overall lifecycle costs. The scheduled plan to repair and replace this equipment forms the basis of a long range capital improvement program or "infrastructure master plan". Over the next 50 years the District plans to invest an average of approximately $2.5 million dollars per year in the repair and replacement of its current infrastructure and an additional $1 million dollars per year average on the installation of new equipment to meet the future needs of the community.