Visit GSD/ Tours
Have you ever thought about what happens after you flush? Where does the water from your shower and sink go? To have those and many other questions answered, please join us!
The District is pleased to offer tours again to the public. Scheduled tours will be available on Wednesdays once a quarter, beginning on September 14, 2022, at 10:00 a.m. Most tours last between 1.5-2 hours.
There are a maximum of 20 attendees allowed, which includes adults and children. To request attendance, please fill out the form below indicating your preferred date and an alternate date. We will do our best to accommodate interested parties, but tour dates and times are subject to change. In addition, all attendees are required to fill out and submit a waiver before taking the tour. A link to a fillable pdf version is below the tour request form. Also below the tour form is a welcome letter and a document with simplified tour guidelines. These were created specifically for student groups, but may also be useful for the general public. We look forward to welcoming you to the District!
Please note that tours are walking-intensive and climbing stairs is part of the tour. All attendees MUST wear close-toed shoes, and no food or beverages are allowed on the tour. For more information, please contact Laura Romano at 805-967-4519 x.128 or This email address is being protected from spambots. You need JavaScript enabled to view it..
Thank you for your interest in touring the Goleta Sanitary District's Water Resource Recovery facility.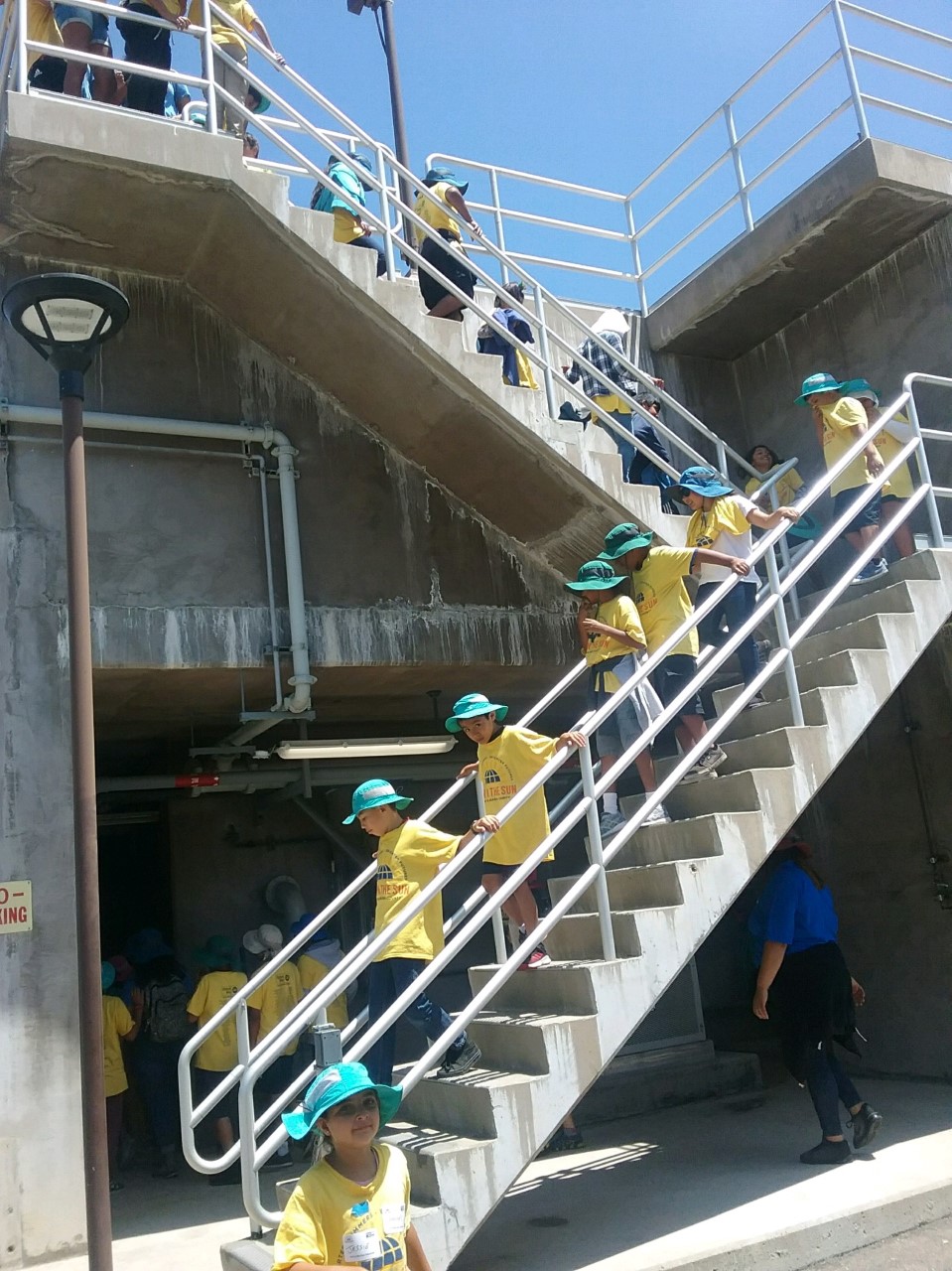 Tour Dates Offered:
Next date is TBD October 2023!
Click the document below to fill out the tour request form.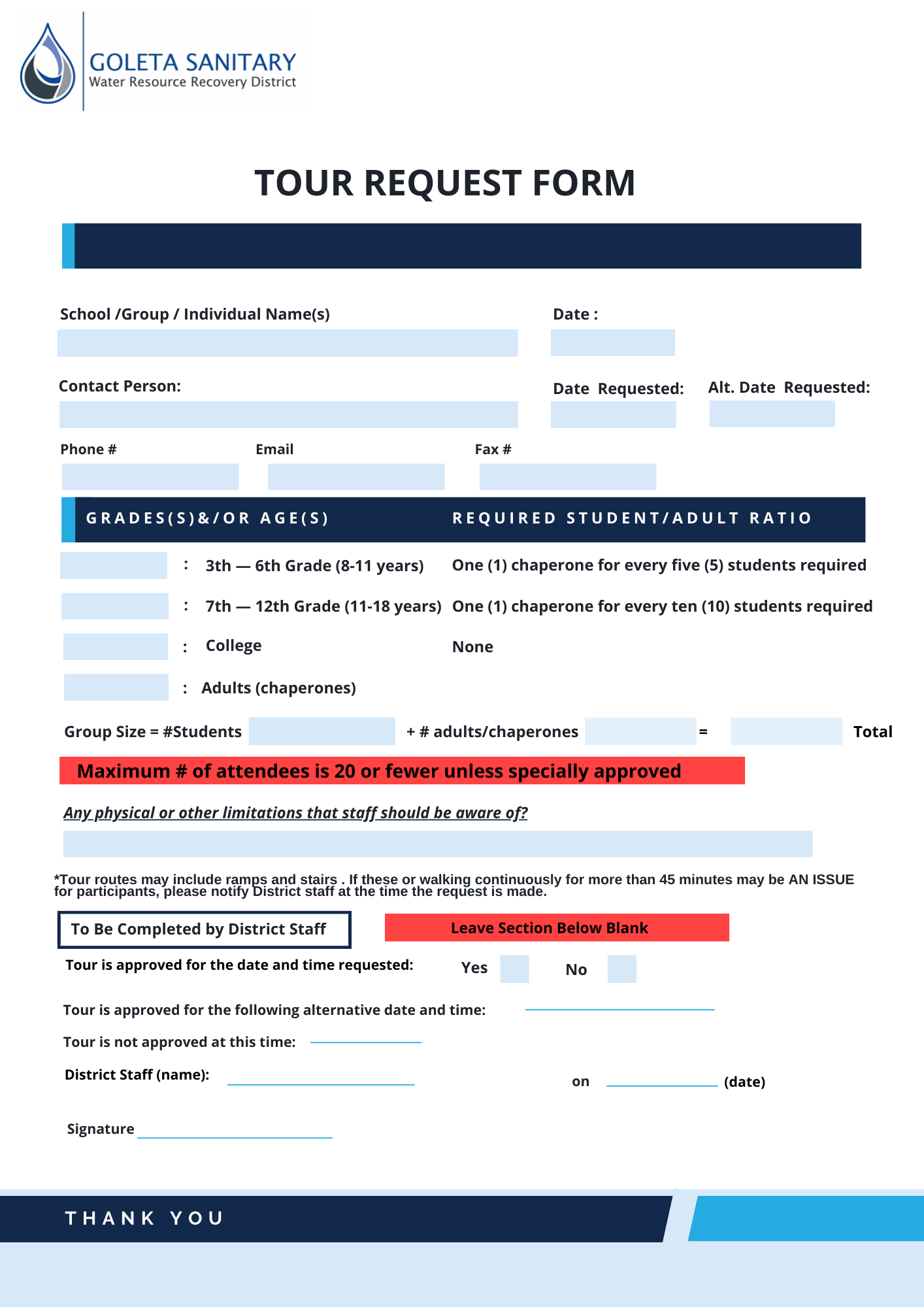 Waiver (must be submitted before tour) : https://pdf.ac/m5C3v