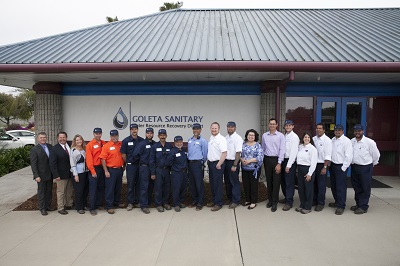 Employment Opportunities
GSD is very proud of our team of employees. We benefit from having strong board and management support, competitive salaries, an excellent benefits package, great training and advancement opportunities, long-tenured staff, and a supportive, inclusive team atmosphere. We strive to attract, hire, train and retain the most qualified, dedicated and passionate people possible by cultivating a work environment that reflects our values.
Our values statement tells you who we are: We value our Community, the People we Serve and the Environment we Protect by, acting with Integrity, being Dependable, being Responsible, being Safe, and being Innovative.
If you share these values we'd like you to join us. We strive to be the employer of choice in the water resource recovery industry.