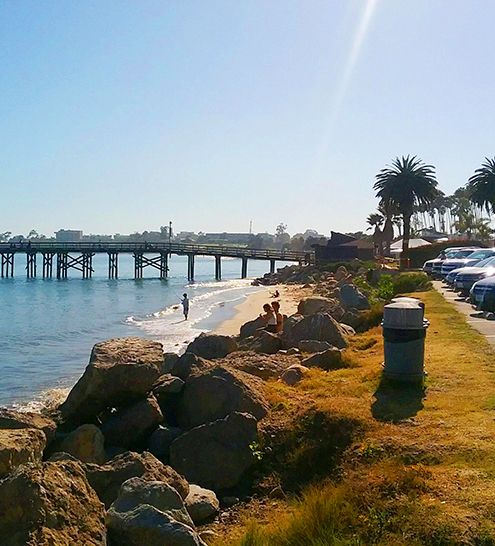 Service Area and District Boundary
The District's boundary consists of the unincorporated area of the Goleta Valley immediately west of and adjacent to the City of Santa Barbara, and a portion of the City of Goleta around and east of the Santa Barbara Municipal Airport. We collect wastewater from that area (shown on the map below) via a 132-mile system of sewer pipes. This is our district boundary, but we serve a much larger area.
As a regional treatment facility, the Goleta Sanitary District's combined service area includes most of the Goleta Valley. The areas we provide wastewater treatment for (but are collected separately) include the homes and businesses within the Goleta West Sanitary District, the University of California, Santa Barbara, the community of Isla Vista, part of the County of Santa Barbara, and the City of Santa Barbara's Municipal Airport. The total areas combined have a population of about 80,000. Our partnerships with these entities mean that while the collection happens elsewhere, all of the wastewater comes to our regional resource recovery facility to be treated, purified, and reused.
Check out our interactive map where you can locate your lateral connection to the sewer main for your home by inputting a street address:
Link to District Interactive Map
Map of the Goleta Sanitary District boundaries: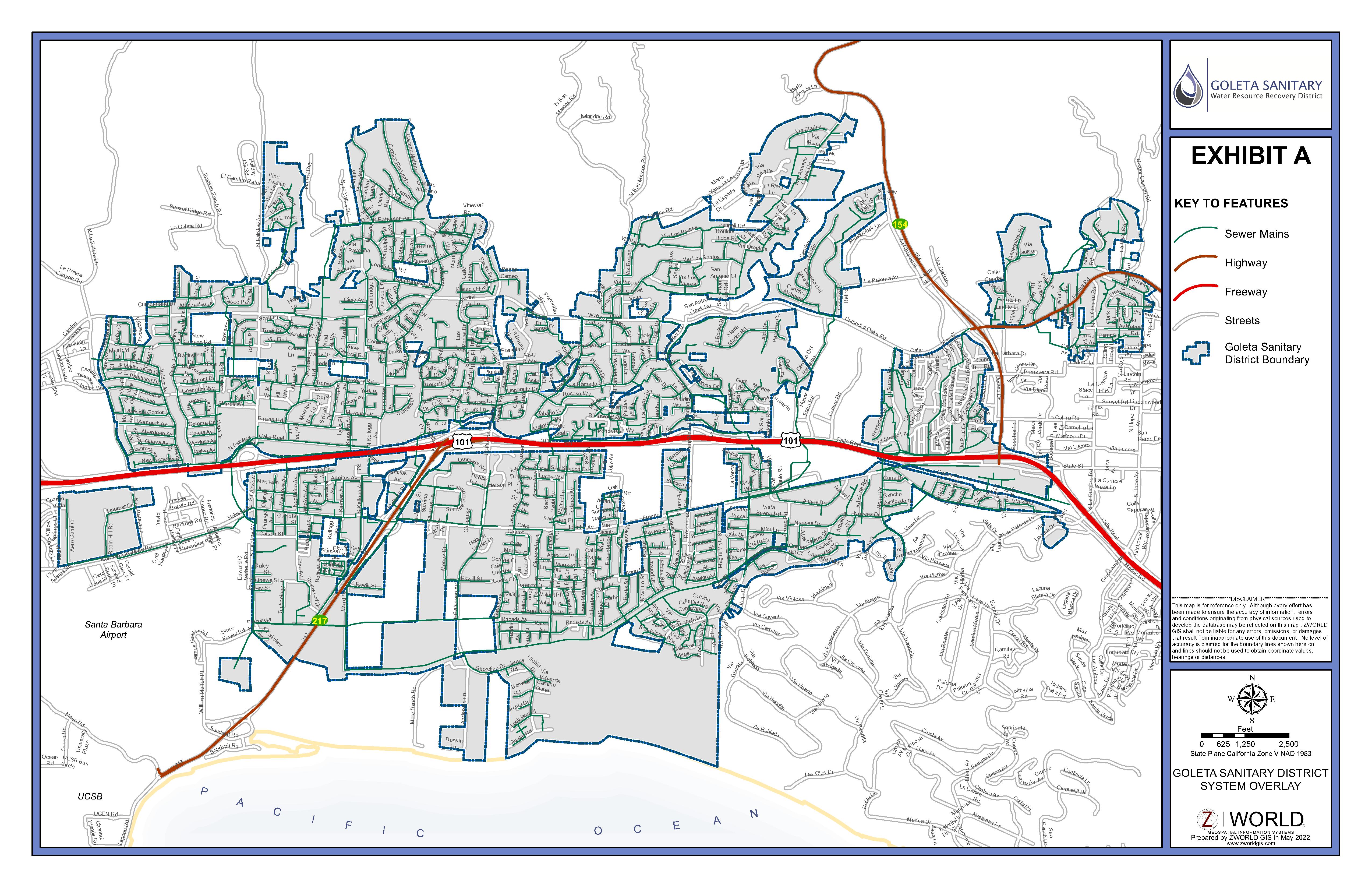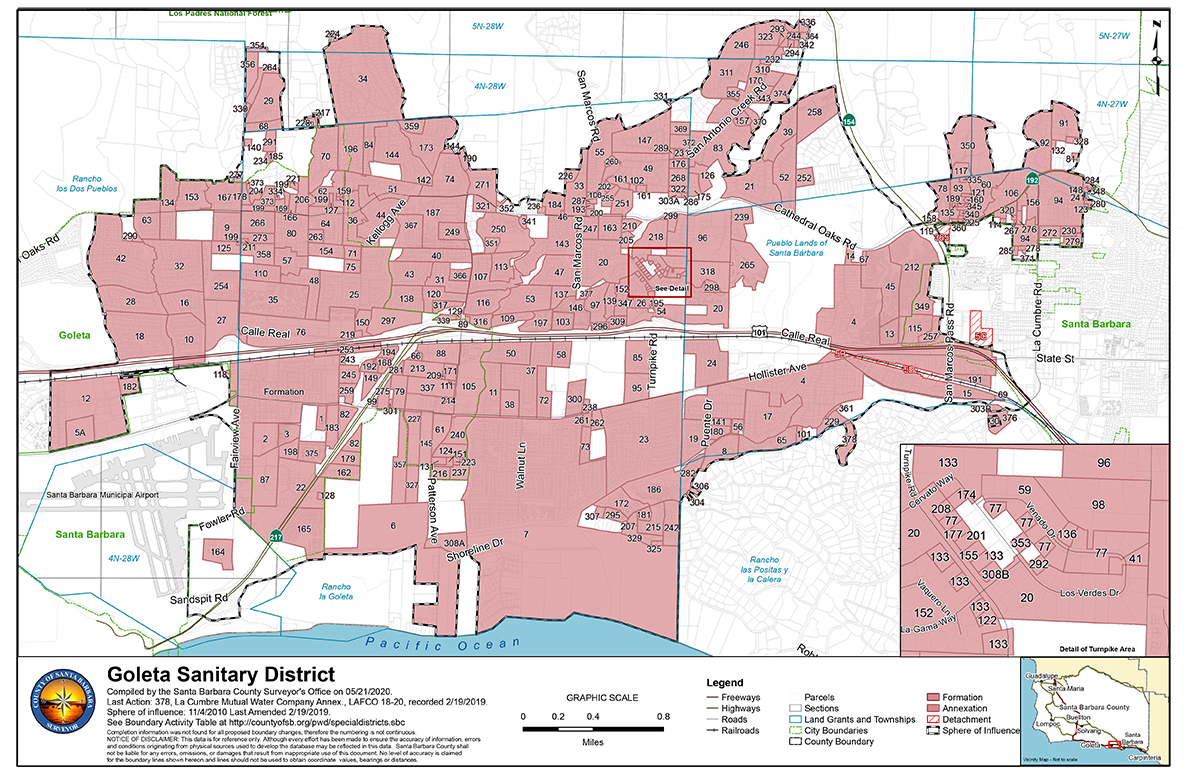 Region Map