Outreach & Public Education
The District has a robust Outreach and Public Education program. We believe in making learning fun. In addition to offering tours to school and community groups, the District hosts an award winning open house every other year which is free to the public. The next open house will take place in 2021. We also participate in local festivals and events including Earth Day and the Goleta Lemon Festival. Pictured below are visitors to our booth at the 2019 Lemon Festival. Visitors spun the wheel of water to demonstrate their knowledge of the District for prizes! Staff love interacting with the public and sharing our passion for sustainability and environmental protection. For more information contact Laura Romano at This email address is being protected from spambots. You need JavaScript enabled to view it. or call 805-967-4519.

Tastes and Sounds of Old Town Goleta Festival
Last year the District participated in the Tastes and Sounds of Old Town Festival sharing beer made from recycled water! Attendees tasted four delicious Renew Brews, an Orange Avenue Blond, Lemon Crate Wheat, Heirloom Tomato Saison, and an Old Town IPA, made by local brewmaster Daniel Reyes. The recycled water was donated by the Orange County Groundwater Replenishment System (a cooperative program between the Orange County Sanitation District and the Orange County Water District) and highlights the feasibility, purity, deliciousness and possibilities of potable recycled water.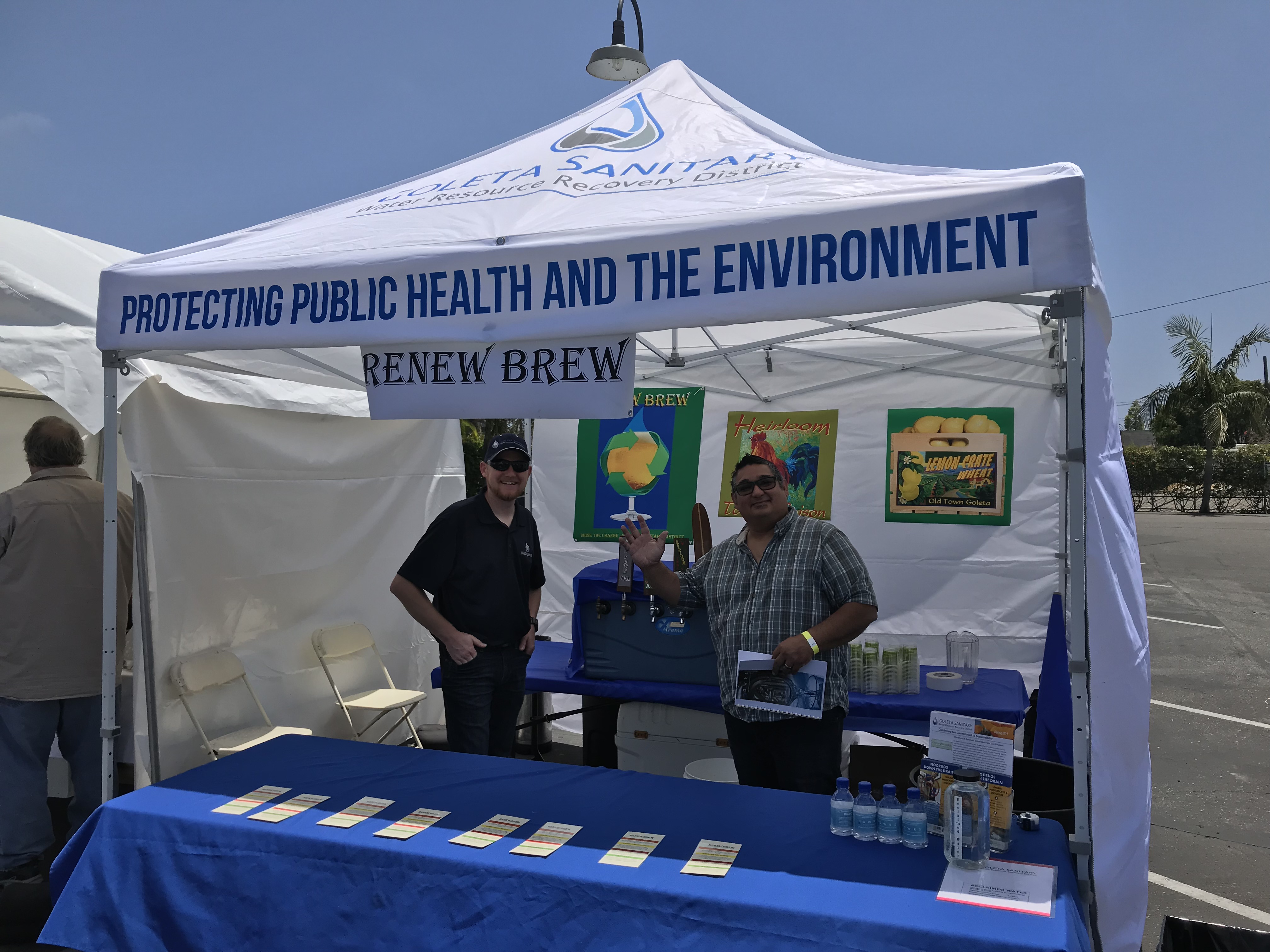 Lunch Bunch at El Camino Elementary School
Annually a team of employees from Goleta Sanitary District heads over to El Camino Elementary School to educate students on wastewater treatment and resource recovery efforts as part of the United Way of Santa Barbara County's Fun in the Sun summer learning program. We also play games with the kids, share lunch, and talk about our jobs. Who knows, maybe some of the graduates of Fun in the Sun may work at the District one day!