DISTRICT RECEIVES HIGHEST LEVEL AWARD FROM STATE ASSOCIATION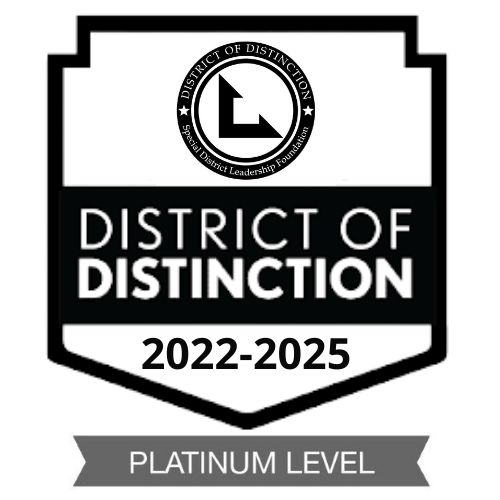 The District is proud to have been awarded the District of Distinction, Platinum Level by the California Association of Special Districts' Special District Leadership Foundation (SDLF).
This state-wide association recognizes achievements in governance, transparency and
professionalism. This is the second time that GSD has received this prestigious honor. To be
considered for the award, the District had to first achieve the following:
• The Certificate of Transparency Award
• Recognition in Governance Awards and Training for all Board Members and,
• The Special District Administrator Certification of the General Manager
The Platinum award is the SDLF's highest level of recognition. The District is delighted to be
one of only 11 special districts (among 1300 special districts in California) to receive this
distinguished honor.
For more information regarding the Special District Leadership Foundation please visit www.sldf.org.