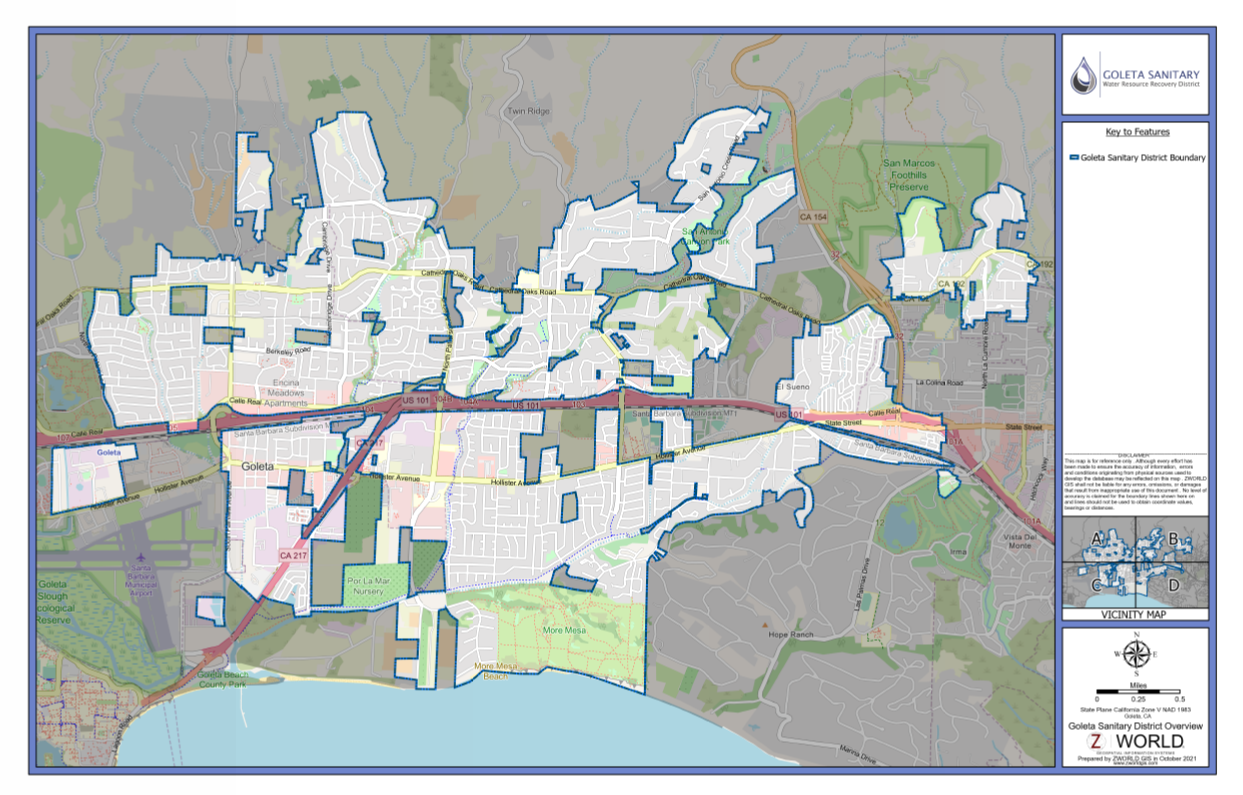 Update: Public Hearing Recording on November 20, 2021
As you may know, the Goleta Sanitary District is transitioning to a district-based elections of directors.
The following maps are divided in four sections (Sections A-D). These sections split the service area of the District, and may be used to identify communties of interest. Communities of interest are contiguous areas in which people share social and economic interests and should be in a single election district, because their community of interest may be affected by the policies of the GSD Board of Directors. We encourage all members of the public to use these maps to identify and draw what they believe are important communities of interest to be maintained in the District's transitioning effort from one at-large election voting area to five by-district voting areas. You can submit information to us via US mail: Goleta Sanitary District Attn: Laura Romano, 1 William Moffatt Place, Goleta, CA 93117 or via email if you like, to This email address is being protected from spambots. You need JavaScript enabled to view it.. If you don't want to draw on maps, you can identify areas with street names, or by another deliniation, including the form below. Please include as much information as possible, and your contact information if we have questions. Thank you for participating in this democratic process. We will have two public hearing once draft maps have been drawn to consider submissions and the possible five voting district areas.
This is GSD Section A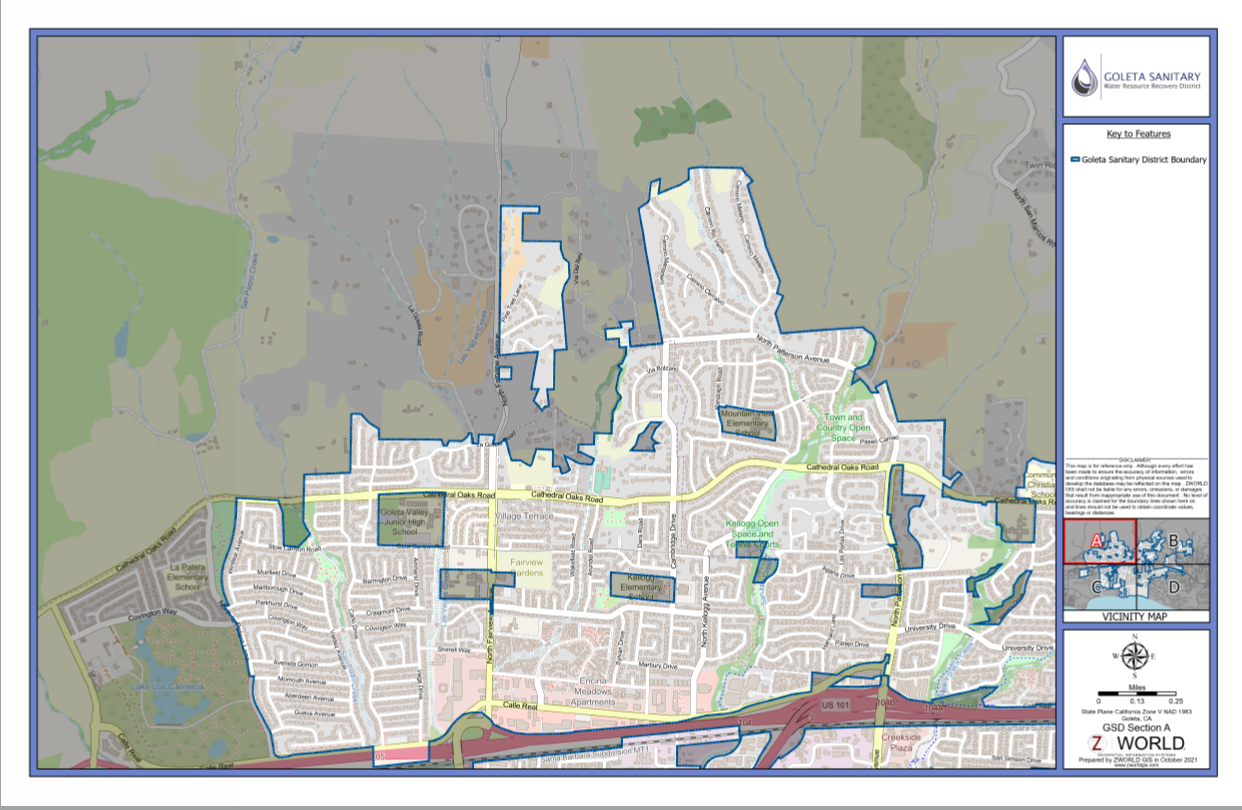 This is GSD Section B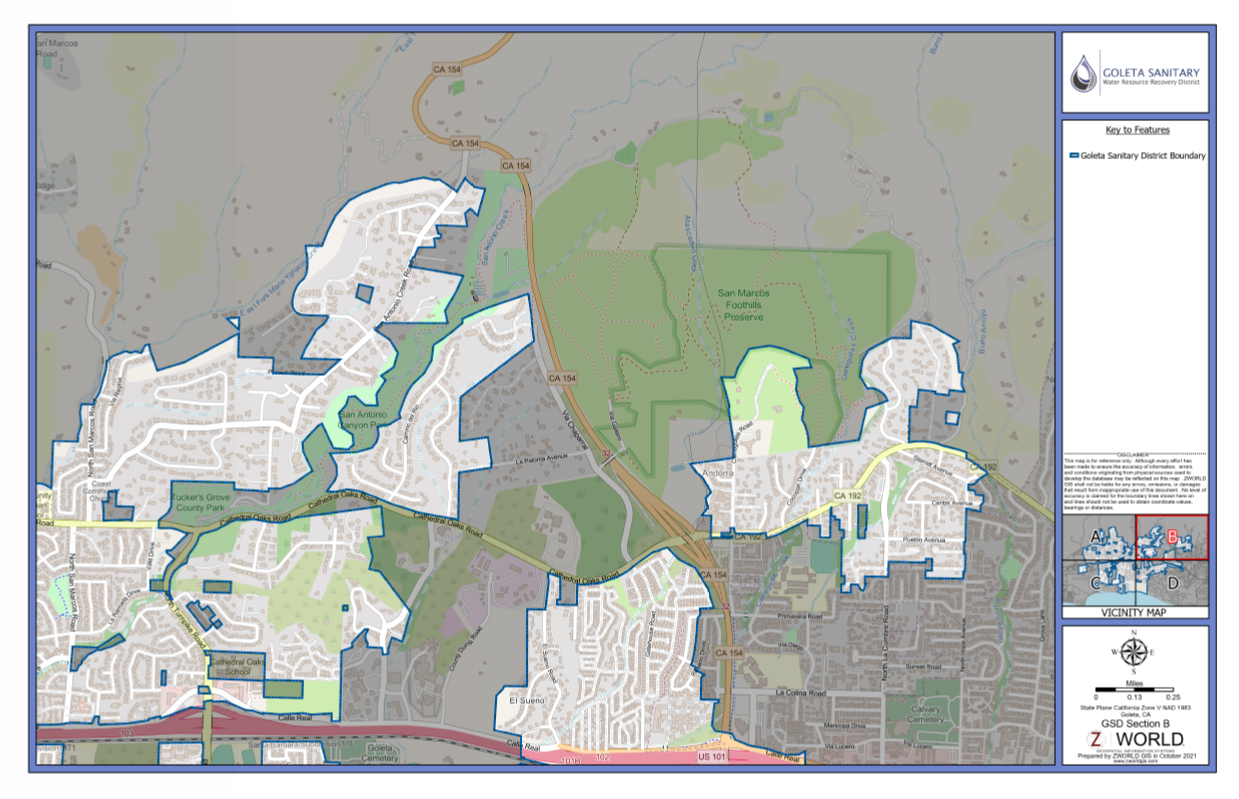 This is GSD Section C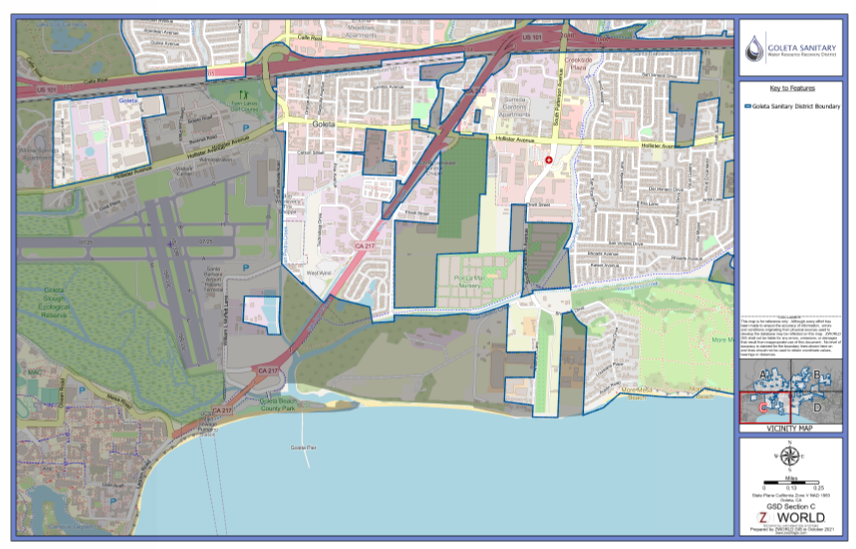 This is GSD Section D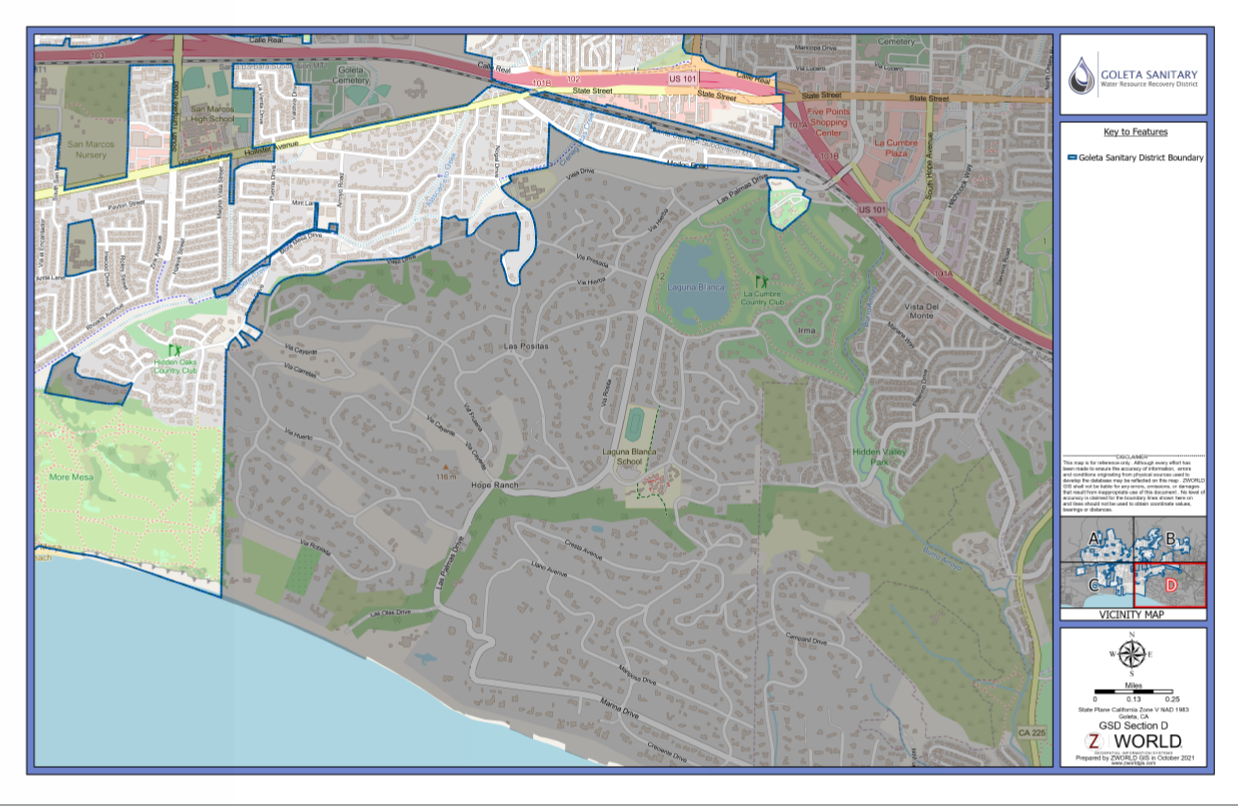 TO SUBMIT QUESTIONS & COMMENTS:
PLEASE CONTACT LAURA ROMANO, This email address is being protected from spambots. You need JavaScript enabled to view it.
OR CALL 805 -967-4519 X.128
Map Feedback/Survey
The Goleta Sanitary District values all feedback and input from our community. Please take the time to answer the following questions if you're interested. Please submit a map sketch if you have any input/ideas on the communities of interest within GSD in this google form linked below.
https://forms.gle/6fL7VdBugSXQVZMb8