APPOINTMENT OF DEAN NEVINS TO THE FIRST VOTING DISTRICT SEAT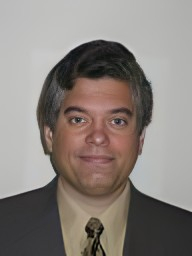 After a search which elicited 10 applicants, a new Board member was appointed to voting district 1 on October 1, 2023. The position became open after the resignation of Long-term Board Member George Emerson resigned, after nearly 30 years of service. Dean Nevins joins the rest of the Governing Board of the Goleta Sanitary District bringing extensive experience in IT and technology, and having served on numerous Boards including the Goleta Union School District, the Santa Barbara County School Boards Association, and the California School Boards Association. He has lived in voting district 1 for over 15 years and knows many people in his neighborhood. He enjoys hearing from the public and looks forward to that interaction.
Director Nevins has a PhD in Geological Sciences, a Master of Science in Electronic Engineering and serves as the Executive Director of IT at Santa Barbara City College. His greatest strength is being a quick study and he has a lot of experience working with people and budgets, and is detail-oriented. Director Nevins has a strong interest in infrastructure and understands that our work in water resource recovery helps make civilization possible!